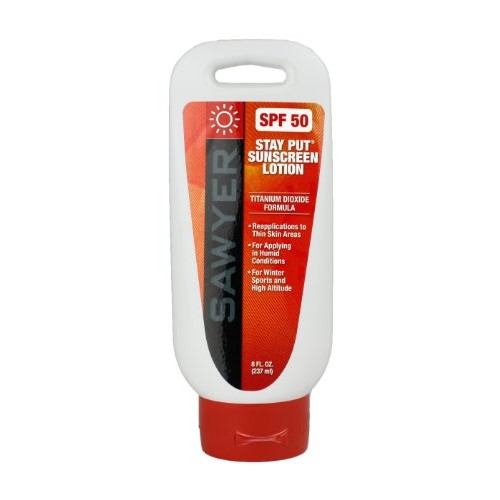 Sawyer Stay Put System 2 SPF 50 – 8 oz Tottle
Weight: 8 oz.
This formula is made heavier by the addition of Titanium Dioxide and goes on differently than most lotions. This is not to be thought of as a full body sunblock unless you are in cold climates or in extremely hot or humid environments at the point of first applications. This formula will hold the sun blocking agents in place, including zinc dioxide, in extreme conditions but will feel very greasy and will hold in your body heat. If you are in a hot environment and cannot cool yourself be careful. While traditional sunblocks will not hold or be able to set up when the skin is moist (water or sweat), this formula will. In cold weather this can be a benefit to staying warm. This PABA free formula is excellent as a touch up to areas such as your nose, ears, tops of feet or shoulders as you traditional sunblocks wear off.
Out of stock
Notify me when the item is back in stock.