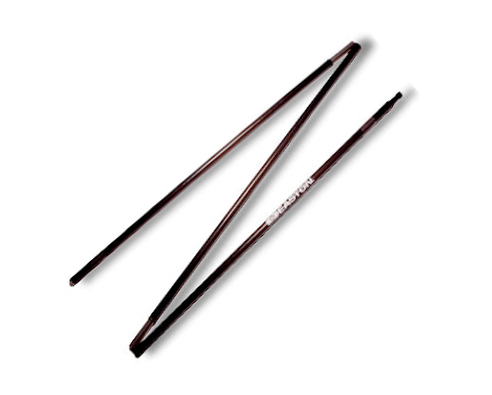 Carbon Fiber 49″ Pole
Weight: 1.8 oz.
If you're a cyclist, paddler or don't carry trekking poles, you may wish to consider using our carbon fiber poles to support your shelter. These poles are extremely strong. They are much stronger than aluminum yet weigh less. Made from carbon fiber and wrapped in fiberglass, this poles will not shatter even in the strongest winds.
This 49″ ultralight Carbon Fiber pole is custom made and designed to be used as your primary tent pole for the:
Six Moon Designs Lunar Solo
Six Moon Designs Lunar Solo LE
Six Moon Designs Deschutes Plus
Six Moon Designs Deschutes Cuben Fiber
Out of stock
Notify me when the item is back in stock.