Recently, we announced that AntiGravityGear is now a proud member of the Garmin family. We truly believe in these products, and the safety and support they offer while adventuring off (or on) the grid. Read more about why Garmin now has a permanent spot on our pack list.
A few weeks ago, our founder, George "Tin Man" Andrews, returned to the Gila wilderness to complete his hike to the Middle Fork of the Gila River. If you read our previous post (linked above), you know that the last time we attempted this hike, George's wife, Carolyn, suffered a seriously fractured ankle in two places. Gila Wilderness is one of Tin Man's favorite parts of the country, and although he's made this trek several times, when he returned this time he was sure to bring his Garmin inReach Explorer+.
We followed George's journey to see how much different our initial hike would've been if we had brought a Garmin Satellite Communication device with us. The verdict: Having an inReach device with us would've saved us hours of high-stress problem-solving, several trips to and from the peak to the trailhead, hours of effort to contact the appropriate rescue party, and (most importantly) would've given Carolyn piece of mind in knowing the appropriate rescue party was contacted immediately.
Without an inReach device (and without cell service), we had to resort to sending one of our party to book it to the visitor center miles away to reach out the the volunteer Park Rangers. A Park Ranger then had to contact Silver City EMTs, who then had to drive two hours and hike an hour up to us, just to realize we needed more muscle. The exceedingly narrow trail, rough terrain and severe drop-offs, made carrying the stretcher very difficult and tiring. Although the EMTs were necessary to monitor Carolyn's vitals, we ultimately needed the Silver City Search and Rescue on the scene. Carolyn broke her ankle around 11AM, and it wasn't until around 9PM that Search and Rescue were contacted (via Gila Park Rangers) and arrived at the trailhead. With a wheeled stretcher, 6 Search and Rescue members, 2 Police Force members and 1 Park Services member returned Carolyn safe and sound to the trailhead to be loaded onto the ambulance around midnight. She then had to ride almost 2 hours to the nearest hospital on treacherous mountain roads in the middle of the night. We, of course, followed behind her through to the hospital.
With an inReach device, we could have:
Triggered the SOS feature, contacting GEOS, who could've then contacted Search and Rescue immediately, eliminating almost an entire day of rescue efforts and allowing Carolyn to receive professional medical attention much more quickly.
Alternately, we could've contacted a family member with one click of a pre-set message, who would've then contacted Silver City Search and Rescue with one phone relaying our exact coordinates.
If the accident had been life-threatening, having an inReach device would've been absolutely imperative in this location. View the photos below to see just how easy it is to receive messages and track persons through an inReach device (in this instance, an inReach Explorer+). Receive messages and track persons on your mobile device, on a computer, via email, with the Garmin App, or even another Garmin device, such as a Garmin Smartwatch.
While George was in Gila National Park, he was able to send us updates on what he was doing, how he was doing and where exactly he was. We were easily able to track him on our mobile devices, as well as receive preset messages from him on our mobile devices and Garmin Smartwatches.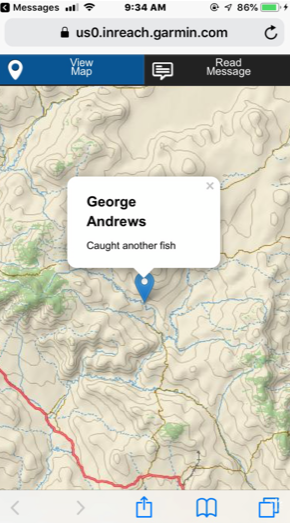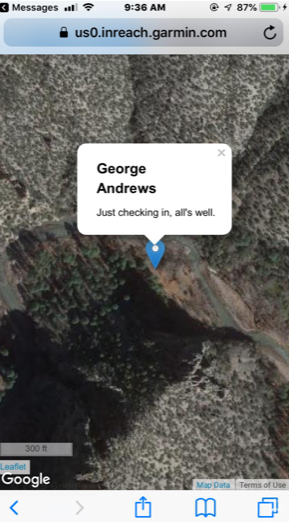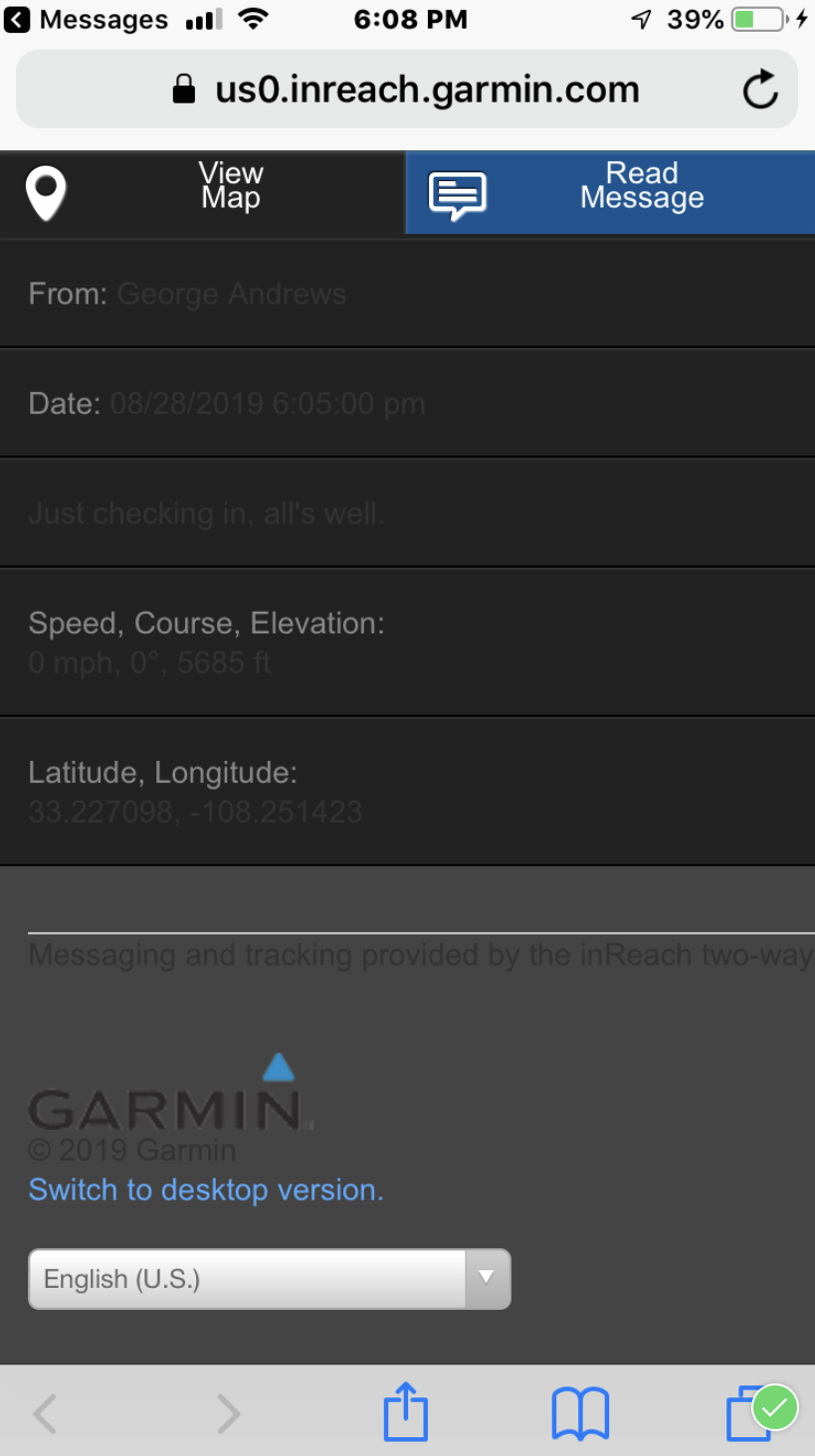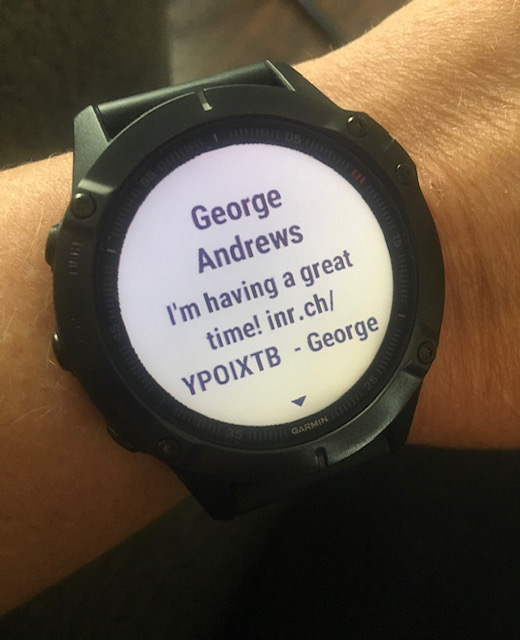 Learn more about Garmin SOS services and satellite plans. Click the image below to learn what happens when you trigger an inReach SOS. View and compare satellite service plans in the graph below.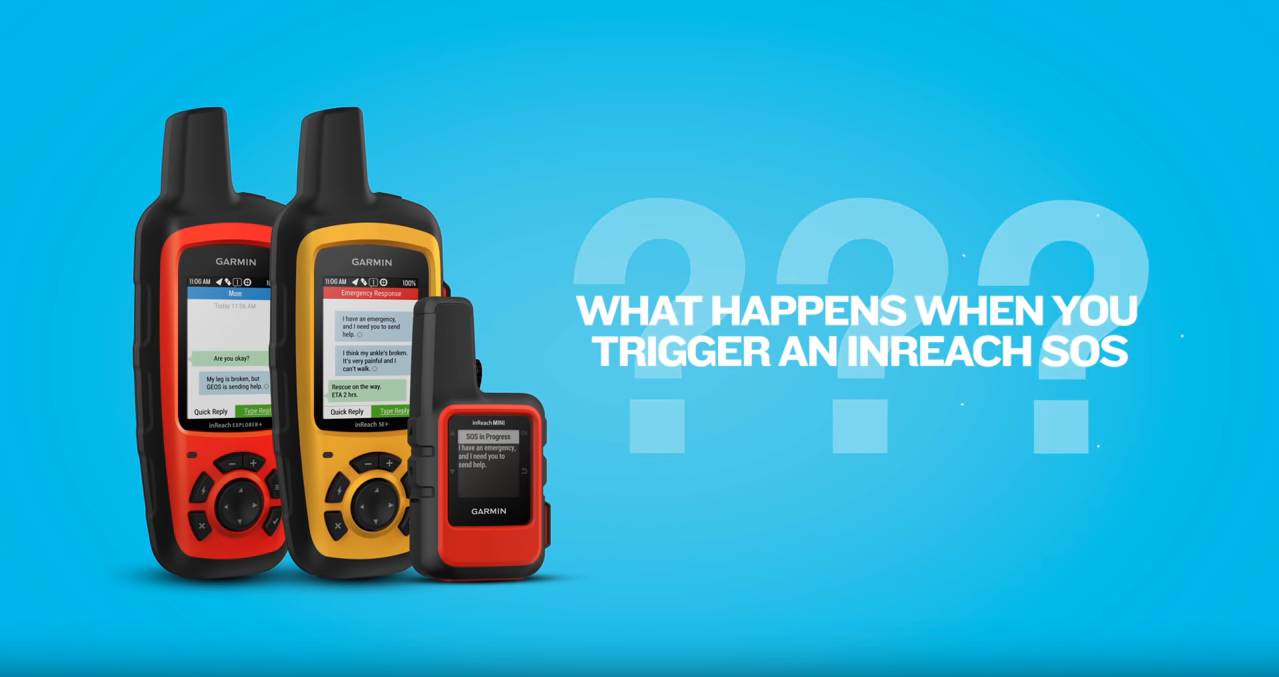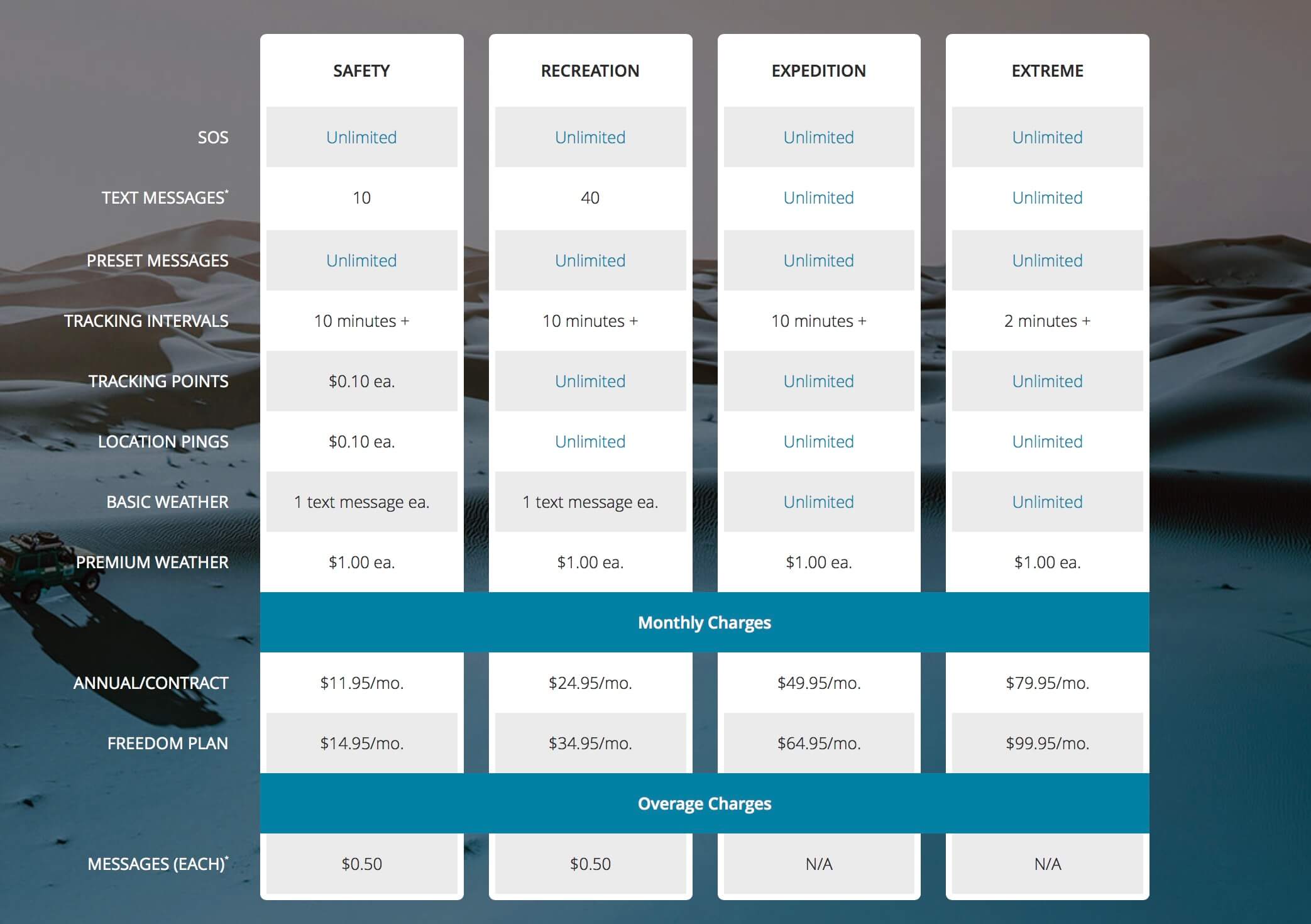 Garmin at AntiGravityGear